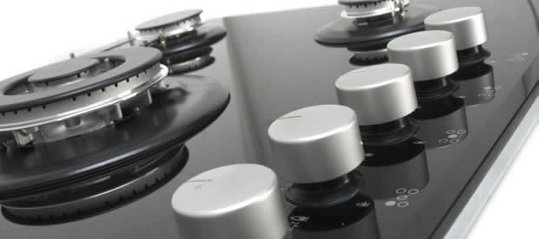 Professional Oven Cleaning in Cheltenham, Gloucester & Surrounding areas
Excellence in cleaning. We have now cleaned over 15,000+ ovens, in the past 15 years.
Pick Oven Busters for Quality Oven Cleaning in Cheltenham, Gloucester & surrounding areas
Oven cleaning is a necessity. If you've ever baked or used the oven, you know just how dirty it can get without much effort. From grease spills to overflows, the oven can really become dirty looking. This is why you can rely on us for highly quality oven cleaning in Cheltenham, Gloucester, Stroud, Tewkesbury, Forest of Dean, Cirencester, and all ares in between.
Ovens build up dirt and grease quickly because of the time we spend slaving over them.
Oven Cleaning in Cheltenham
Oven cleaning is available in Cheltenham, Gloucester & all surrounding areas. Ovens often work better when they are clean. We are properly trained in spotless oven cleaning. Definitely come to us for reliable oven cleaning. However, cleaning your oven is an arduous and time consuming job so why not get the professionals in to do it for you? If you don't want to deal with the chore of cleaning your oven you should leave it to us, we will happily do the job you hate.
Find Great Oven Cleaning in Cheltenham, Gloucester & surrounding areas. It's safe to say that you do have a few messy spots in your oven. This is why having oven cleaning is so important. With oven cleaning from Oven Busters you won't have to deal with any messes.
We use low odour water based & environmentally friendly products and have a van based soak tank to clean your racks and grill pans. So NO mess in your kitchen, NO damaged to your floors, kitchen units or scratched sinks.
All homeowners should always consider oven cleaning. This way you'll be able to bake and cook without hesitation.
If you're selling your home or renting it out, cleaning your oven is a necessity. Ovens are one of the first things that
prospective buyers and tenants check, so don't delay sort it out today.
Does Oven Cleaning in Cheltenham Help? Many people don't know just how dirty their ovens are until they examine it. Ovens are known to be dirty, simply because they are used so often. The first thing to do to solve the problem is to select Oven Busters, professional oven cleaning based in Cheltenham. Then you should take a look at your budget and decide how much you want to spend. With our fixed rate cleaning service, you can
enjoy great value for money cleaning with no additional hidden costs.
Oven cleaning prices include ALL the parts that came with your oven when new, so no nasty surprises when you are told its more money to clean your racks etc. We even take the oven door apart to clean the inside of the glass
so you have a clear view of what you are cooking, all at NO extra costs to you, We also don't charge you extra for how dirty it is or how long it takes. Even if your budget is restricted, you can still count on us.
Select Oven Busters for quality oven cleaning in Cheltenham & surrounding areas. Cleaning an oven isn't a common skill to know. Even though there is a wide selection of oven cleaning products available off the shelf, some just don't work. This is why you always need to work with a company that can make your oven spotless. A cleansed oven will make everyone in your home happy.
Ovens we clean include:
Free Standing Cookers
Built in Ovens
Mini Ovens
Microwaves
AGAs, Rayburns etc..
Gas Hobs
Electric Hobs
Cooker Hoods
Ranges
And many more...
So for top notch oven cleaning or if you have any further
questions regarding our oven cleaning and oven repair service. Please contact Oven Busters on 01242 227067 or click HERE to use our contact us page.
Please read our T&Cs before contacting us.